---
Accreditation: Does it Matter if my School of Choice is Not Accredited?
There is little doubt that choosing a college can be overwhelming even for the savviest of us. Concerns about tuition, location, programs offered, and one thousand and one other things swirl around in your head as you try to make your way toward a decision. Still, there is one important item, often overlooked or not entirely understood, that you should have on your checklist when considering which institution is best for you, and that is accreditation. So, YES!, accreditation really matters. Read more…
---
Accreditation: National vs Regional Comparison
There are two primary types of accreditation: national accreditation and regional accreditation. National accreditation may sound more prestigious, but in reality this is not the case. In fact, the difference between a regionally accredited and nationally accredited school has less to do with the quality of the education and more to do with the recognition and type of education you receive. Read more…
---
Financial Aid: Getting Started Guide
We know the cost of education is one of the most important considerations when deciding where to pursue a degree. The University of Louisville is committed to ensuring you're knowledgeable about all of your financial aid options. That's why the university created Start to Finish, a collection of all the information you'll need to simplify the financial aid process and make earning a degree affordable for your family. Read more…
---
University of Louisville – A Military Friendly School
UofL recognized for its service to active duty and veterans for the sixth consecutive year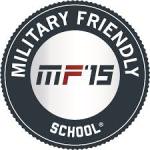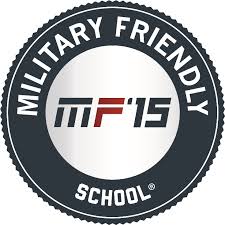 The University of Louisville (UofL) has been recognized by G.I. Jobs as a Military Friendly School for 2015. G.I. Jobs, operated by Victory Media Inc., is an extensive web resource and monthly magazine that helps veterans make the transition from military service to the civilian workforce.
The list identifies the top 20 percent of U.S. colleges, universities and trade schools for their success in providing quality services, creating smooth processes and making education affordable for active duty and veterans who want to start, advance or complete their college education. Read more…