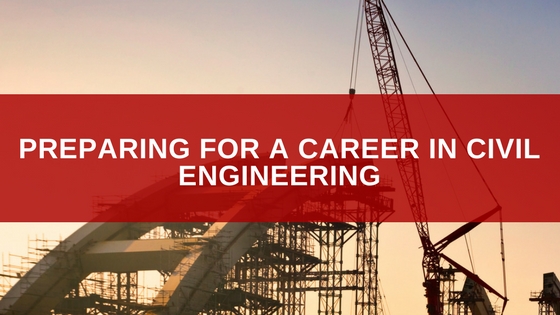 Gains in the housing market and a push for improving U.S. infrastructure, as well as companies like Amazon looking to expand their geographic footprint, make this a compelling time in the civil engineering world.
Now it's a very good time to further your education and prepare for the challenges of tomorrow. Here's an overview of what's happening in the industry—and what you can expect as you earn your Master of Science in Civil Engineering, available 100% online from the J.B. Speed School of Engineering at UofL.
What trends are impacting construction engineering?
In an economy that has seen a lot of flux over the last decade, value still rules the day. Here is an example of how this reality has impacted construction engineering trends — and what tomorrow's civil engineers may be focused on, according to the American Society of Mechanical Engineers (ASME).
Single-design Models shave 20% or more off construction projects by allowing all facets of the engineering, drafting and coordination to be completed under one roof.
Prefabrication used to assemble materials off-site is helping construction teams improve project schedules by taking basic construction out of the field. More fabrication is happening before construction elements even show up to the job site.
Energy Efficiency is driven by new technologies that allow finished projects to be smarter than ever. For example, sensors regulate energy consumption based on zones, scheduled usage and seasonal considerations.
Permanent Modular Construction offers new opportunities to have templated projects go up quickly, eliminating the extra time typically allocated for such work — and with similar or better quality. This is particularly appealing for replicated projects like barracks or storage units, as well as fast-food or retail pop-ups and other scalable outbuildings.
Is the civil engineering industry growing?
Commercial, public and nonresidential projects are on the upswing, fueled by significant industry recovery in recent years. Industry growth is tracking ahead of overall growth across all jobs, a good sign for the immediate future, according to projections from the American Society of Civil Engineers.
What can I expect to earn annually?
According to BLS.gov, the annual salary for a civil engineer in 2016 was over $83,000. This is an averaged salary; your earning may vary based on the scope of your work, experience and the area in which you live.
Will earning my master's degree in civil engineering help me?
There was a 60% increase in the mandatory requirement for a master's degree on civil engineering job postings published between 2014 and 2015 (Labor Insights).
Moreover, a strategic initiative called "Raise the Bar" backed by the American Society of Civil Engineers has been designed to advance the profession by raising educational requirements for licensing future engineers. Specifically, "Raise the Bar" recommends that state licensure laws better protect public safety and community welfare by requiring all new civil engineers to hold a master's degree in engineering or 30 graduate credit hours, beyond the four-year undergraduate degree. ASCE believes the complex challenges facing the industry demand an advancement in technical excellence and professional leadership, with a particular emphasis on growing fields like sustainability, computer applications, advanced materials or nanotechnology.
Earning a master's degree can help you stay competitive and marketable in the field, secure your current position or advance your career as opportunities for a better job arise.
The master's in civil engineering program at the University of Louisville can help you align your education with the industry trends and job demands of the future. Our Master of Science in Civil Engineering is offered through J.B. Speed School of Engineering, recently ranked as one of the best graduate schools for engineering in the United States, according to U.S. News and World Report. With our 100% online degree, you have the flexibility to maintain your professional and personal life, while joining UofL's learning community from anywhere in the world.
If you have already earned your bachelor's in civil engineering, you can take advantage of this online degree program now to enhance your skills and expertise within the civil engineering profession.
Learn more and apply today to start down the path to Master of Science in Civil Engineering degree!
About UofL Online Learning
The University of Louisville currently offers online programs in various areas of study for adult learners who are not able to come to a physical campus, but want to earn a college degree or certificate and advance their career.
The University of Louisville is a nationally-recognized, metropolitan research university, with a commitment to the liberal arts and sciences, as well as the intellectual, cultural, and economic development of our diverse community of learners.