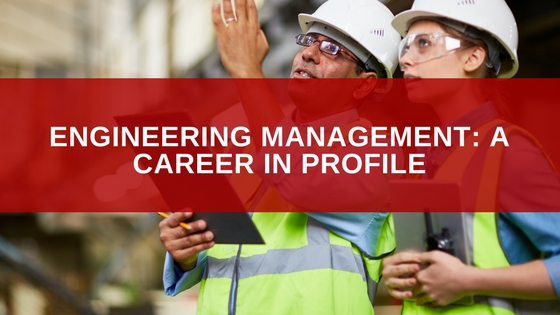 How do you know if Engineering Management is right for you? That depends on your goals, personality, and desire to move into leadership roles. An engineering manager guides projects from conception to completion and sets the milestones that lead the team to success. Imagine taking a step back from design and implementation and working with people involved in all steps of a project. Does this sound like where you want to be?
A Master of Engineering in Engineering Management degree, available 100% online from UofL, brings together the skills and talents of great engineers and excellent managers. With a focus on business practice, this degree marries the technological and analytical savvy of an engineer with the organizational and tactical abilities of a manager.
A good engineering management candidate has all the characteristic of a dedicated engineer. Whether you're drawn to design, development, construction or evaluation – and no matter what kind of structure or machine you're focused on – engineering requires a strong command of math and science.
Engineering managers complement the technical side of engineering with a thorough knowledge of the best practices in business as a whole. Financial management, risk analysis and intellectual property law play a significant part in the role of an engineering manager.
Potential Careers for Engineering Managers
Graduates from UofL's online engineering management program can apply their credentials to various fields and positions. In the past, these have included:
Civil/construction engineering
Health care engineering
Logistics/distribution engineering
Manufacturing engineering
Computer and electronic product manufacturing
Pharmaceutical and medical manufacturing
Transportation equipment manufacturing
Biomedical engineering
Environmental engineering
Aeronautical engineering
Chemical and petro-chemical engineering
Federal, state, and local government positions
Earning Potential in Engineering Management
According to BLS.gov, the annual median salary for architectural and engineering managers in 2016 was $134,730. Relative to all management occupations, the median for engineering managers was nearly $34,000 higher.
How UofL's Engineering Management Degree Can Help Advance Your Career
UofL's online master's in engineering management is designed for professionals with a bachelor's in engineering or a hard science who want to develop superior skills in managing engineering projects. The program comprises 10 courses — thirty credit hours — that build upon prior engineering education and experience in the industry.
All courses in the engineering management program are taught 100% online. This allows students to earn their engineering management degree regardless of their location or current life situation. Students can be working or living in the U.S., or any other location worldwide.
The degree can be earned in as few as two years (24 months). Students can transfer up to six (6) credit hours from another graduate engineering program at UofL or from a regionally accredited institution, subject to department approval.
Learn more about the online Master of Engineering in Engineering Management degree from UofL.
About UofL Online Learning
The University of Louisville currently offers online programs in various areas of study for adult learners who are not able to come to a physical campus, but want to earn a college degree or certificate and advance their career.
The University of Louisville is a nationally-recognized, metropolitan research university, with a commitment to the liberal arts and sciences, as well as the intellectual, cultural, and economic development of our diverse community of learners.