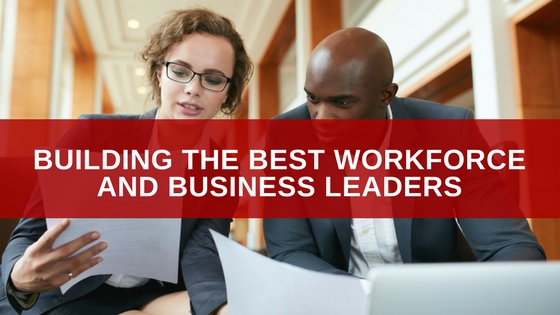 Pursuing your online bachelor's in organizational leadership (BSOLL) from University of Louisville is a strong first step to grow as a leader. As you look toward applying your knowledge to the workplace, don't be taken by surprise. For many new business leaders, the workplace of tomorrow will look a little different.
Gone are the days of business suits, dedicated desks and rigid standards. Even brick-and-mortar offices are on the outs. Iconic companies like Google are pioneering a fresh approach to attract a new talent pool — Millennials and Gen Z.
Consider the signs of change you're probably already seeing:
A young workforce. Millennials grew to become the majority of the national workforce in 2015, and Gen Z workers are close behind. That means major change is on the way. Your leadership tactics must anticipate change.
Shifting works styles and expectations. New workers have a greater desire to influence their work environment, often by defying corporate structure or defining work standards that embrace a more relaxed approach. Frankly, many younger workers have no patience for "the way it's always been done."
Early tech adoption. New tech tools are infiltrating the office, and not just in the IT department. You may already be using tech-based workflow solutions such as Slack and Trello. This will only continue.
New ways of thinking. Office culture is changing. Emphasis is shifting toward more transparency, more mobility and worker input in daily operations. Flexible hours, 360-degree training and the creation of mentors (not managers) are just a few examples.
The organizational leadership and learning curriculum crafted by UofL faculty anticipates these shifting workplace dynamics. Courses are developed around ways the business world is changing — the ways you'll realistically apply the knowledge you gain through your online degree. Here are a few course highlights that emphasize proactive leadership in the workforce:
ELFH 300 Prior Learning Assessment (Portfolio Class)
First of all, take credit for the experience you have already gained on the job. Based on your professional experience, you can earn up to 48 credits tuition free!
ELFH 412 Coaching and Talent Management
Understand the knowledge, skills and dispositions for new leaders in talent management, career development and coaching. You'll learn the best ways to maximize team performance and reach key goals for each individual and the organization overall.
ELFH 414 Diversity
Explore the challenges and rewards of differences within your workplaces. You'll focus on the application of cultural competence and diversity solutions within a changing office environment.
ELFH 420 Negotiation and Conflict Management
Understand the nature of conflict (types, sources and processes) with special emphasis on organizational conflict and how it's evolving. You'll gain skills in negotiation, mediation and alternative dispute resolution options.
ELFH 442 Supporting Organizational Change
Anticipate the course of change! You'll discuss causes of change in your organization and the professional and personal competencies you can bring to the table to support healthy change.
Enroll at University of Louisville Today
Put your experience to work and start down the path to becoming a great business leader. Learn more about UofL's online bachelor's in organizational leadership and learning.
About UofL Online Learning
The University of Louisville currently offers online programs in various areas of study for adult learners who are not able to come to a physical campus, but want to earn a college degree or certificate and advance their career.
The University of Louisville is a nationally-recognized, metropolitan research university, with a commitment to the liberal arts and sciences, as well as the intellectual, cultural, and economic development of our diverse community of learners.