Expertise. Compassion. Patience. Wit. These characteristics are the drivers of an excellent online learning experience at UofL. And it is for these traits, and many others, that students recently honored top online teachers for the 2014-2015 academic year.
The University of Louisville's annual Faculty Favorites empowers students to nominate those teachers that have made a difference in their programs and their lives. The Top 4 are specially recognized for their service and dedication.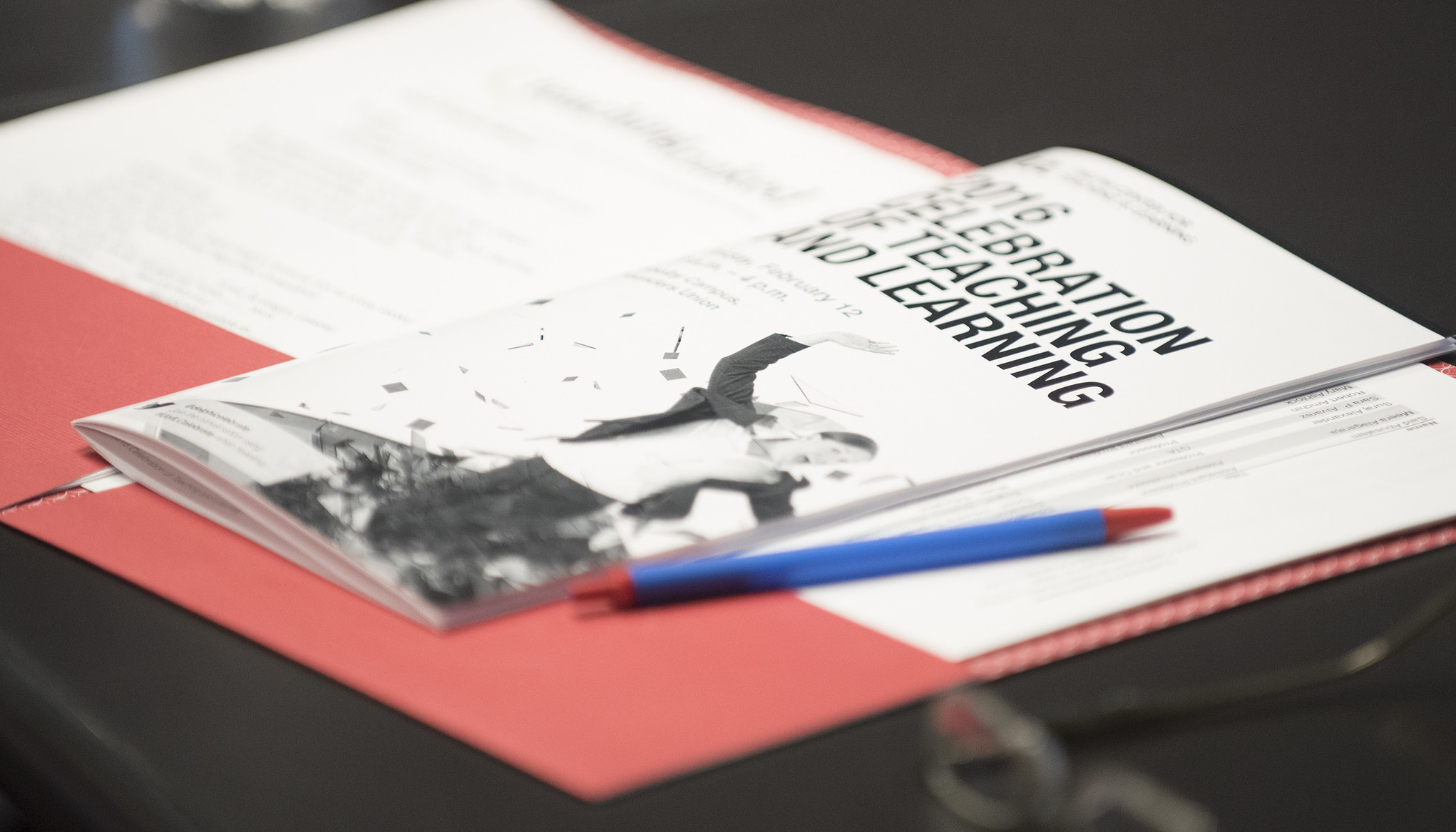 But selecting the best of the best is never easy. A large number of faculty members were nominated specifically for excellence in online instruction, including "Top 4" nominee Brad Shuck, from the College of Education and Human Development. The inclusion of an online professor is not unusual and always an honor.
Dr. Shuck is a great example of how digital learning is as personal, meaningful and hands-on as the traditional classroom. He received praises for excellent material presentation methods in classroom and his consistent support and guidance in helping students succeed in their online classes.
"His outstanding communication and fantastic personality have helped reaffirm my decision to partake in UofL's online education," said one nominating student. Another student, a participant in Dr. Shuck's "Designing Learning" course in the Leadership, Foundations and Human Resource Education department, was equally appreciative. "The way he presents the material was the best I've had in my online learning experience. (He is) very personable and quick to respond to any question I had all semester."
Like Dr. Shuck, all faculty, staff and graduate teaching assistants who are nominated as a Faculty Favorite receive a certificate of recognition from UofL's Provost and are invited to attend the Faculty Favorite Reception, which was held during the 2016 Celebration of Teaching and Learning in February. All student nominations are also posted on the Faculty Favorite Award website.
A select few professors are chosen from the larger pool of nominees as Top Faculty Favorites, with no more than one nominee per department. UofL professors and instructors are eligible to be featured as a "Top" Faculty Favorite once every four years.
Other online faculty members received multiple nominations, including Roman Yampolskiy, a former "Top" favorite from the J.B. Speed School of Engineering, and Kevin Rose from the College of Education and Human Development.
Several students mentioned Dr. Rose's help with their transition to graduate school. "Dr. Rose has made an impact on my educational journey unlike any professor I have had before," one student noted. "The only complaint I have is that he cannot teach all of my classes in the HROD online graduate degree."
Additional faculty nominated for their excellent online teaching include:
Matt Bergman (Education and Human Development)
Mandy Brown (Arts and Sciences)
Crystal Collins-Camargo (Kent School of Social Work)
Elizabeth Krauss (Education and Human Development)
Edward McInnis (Arts and Sciences)
Rodney Merkley (Education and Human Development)
Congratulations to all of the online faculty nominees! Learn more about the online experience and available online programs on the UofL Online Learning website.