How One Course in the MSHROD Online Program Delivers Surprises—and Results
"This course surprises people." That's how Dr. Denise Cumberland sums up Organizational Analysis, one of several required courses in the Master of Science in Human Resource and Organizational Development (MSHROD) online program at UofL. Officially coded ELFH 662, the course sets the groundwork for much of the content the program offers professionals who are advancing their careers and expanding their HR expertise.
"It's about rethinking how to approach organizational challenges," says Dr. Cumberland. "The course title is very broad, but the core objective is to help students uncover what's going on below the surface when problems or opportunities occur in their organization." These issues can range from low employee morale, loss of productivity, lagging customer satisfaction scores, declines in membership, to whether a firm should incorporate some new service element or new product. "We business people tend to be very solutions-oriented," Dr. Cumberland continues, "we want an immediate solution—a silver bullet. This class shows students that you have to take a step back and understand that what you see on the surface is the symptom, not the cause."  She adds, "This entire class is about going deeper than our first assumption about why a problem exists."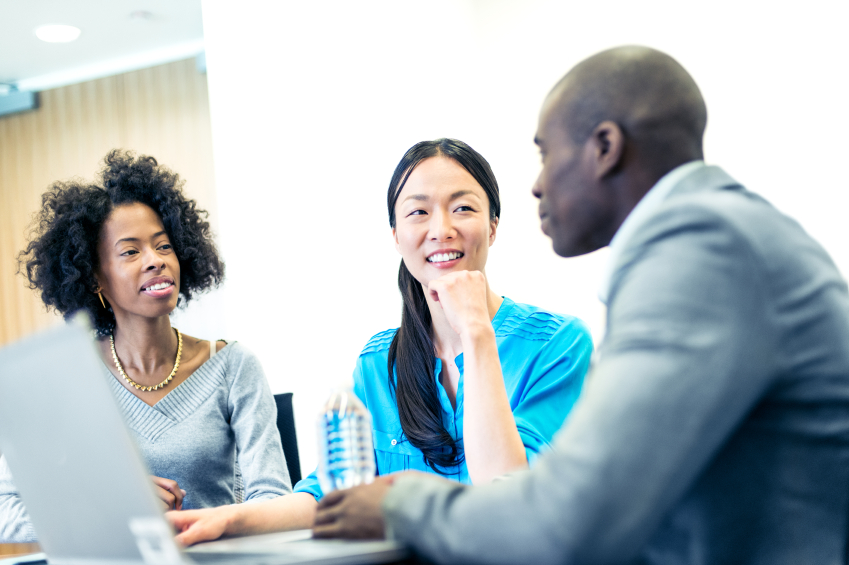 What surprises students is the value of stepping back and asking questions to discover the underlying root cause of the issue. To illustrate this point, Dr. Cumberland uses a restaurant analogy. If patrons are scoring the restaurant badly or posting poor reviews, management might immediately assume that the team member is to blame. A costly training program might be implemented. But the real issue could be much broader: long waits, operational challenges, the temperature of the dining room. Instead of "our staff should smile more"— a simple, reactionary response — managers need to consider the broader picture. It may be the pace of the work, a lack of incentives or simply understaffing certain times and sections. To uncover the true cause of customer dissatisfaction, empirical data must be gathered. It must be processed and reviewed. And it must inform recommendations that underscore the real challenges and broader issues at play. "Before you apply a costly intervention, you need to consider all angles."
This course, though, is not just about hypotheticals. As part of the course content, students look at their own organizations … the places they work, the churches they attend, the volunteer organizations they support. They tackle issues ranging from turnover to customer complaints to ineffective fundraising efforts. Most importantly, they look past the "blame game" and put together a solid assessment of what's really happening: what's causing the problem, or where an opportunity may lie. And best of all, students get to see the results of their work by applying it to the organization they've chosen to analyze.
As one of Dr. Cumberland's students, Kristi Jones, commented, "I don't think the effect of this class would have been the same if we were only taught the concepts in class. That's what I really enjoy and value about the MS HROD program as well. It was great to see that what I was learning in class would make a real difference in my organization." Another ELFH 662 student phrased it this way "My biggest take-away was learning how to analyze a situation and how to identify the gap between "what is" and "what should be." Dr. Cumberland says "my joy is hearing students discover the underlying issue and I'm especially grateful when students come back and tell me that they were actually able to fix the problem because the data that they had gathered and analyzed provided the organization with reliable information upon which to develop more focused solutions."
As each student's individual analysis unfolds, the online format facilitates group work and peer review. Students are arranged in "pods" of four to five people. They trade ideas about their issues or opportunities. They gather advice from each other—fellow students help make sure a student is not making an assumption. Fellow students support one another by reviewing the investigative tools each student develops and they help each other to address the issue from multiple angles. It's a peer support network that works well.
"Ours is a very unique online class," concludes Dr. Cumberland. "Think of it as a webinar. We meet once a week for 90 minutes. During that time I can create smaller groups where students can talk to peers. We explore topics and review the readings. Everyone has access to me and to each other. It is an active world where students are connecting with their peers while learning on a very personal level. And the results are always rewarding."
The MSHROD program attracts a broad spectrum of professionals, representing almost every capacity under the human resources umbrella. Many people are involved in training, hiring or talent management, while others come from marketing or operations. It's a diverse group, but one assumption generally connects them as they walk in the door: the myth of the immediate fix. "It's always more systemic than they realize."
Learn more about UofL's MSHROD program—and courses like Organizational Analysis—by clicking here.