Coursework that Challenges Status Quo … The Way Teachers Think About Teaching
Each course in the Classroom Reading Endorsement is structured to challenge and inspire, and each course builds on the other, weaving in each teacher's individual experiences in a shared learning, "peer support" environment.
Take, for example, Literacy Research and Theory (EDAP 610-50), which is designed to explore current and historic literacy research while developing the ability for teachers at all grade levels to use this research in designing, implementing, and evaluating strategies for their classrooms. For students just starting their career, this course is an introduction to the field of literacy; for those who are more experienced, some content may be more of a review. For this reason, the course allows teachers to read/study from a wide variety of texts and hone in on their own area of interest.
"Students take this course at the early stages of the program," says Dr. James Chisholm, who has been teaching the course for several years.
"Many people in the CRE are also in the M.Ed. program, and this may be their very first class. That's why it's always a great mix of people: some come back after many years of teaching in their own classrooms, and some come into the course directly from their undergrad. The mix of experiences and perspectives benefits everyone."
For Dr. Chisholm, the shorthand description of the course is simple: with regard to literacy education, the course answers the questions "what is it?," the "why are we doing it?" and  "how are we doing it?" What does literacy mean and why is it taught and researched and delivered in the way that it is? The course highlights the synergy between research theory and practice—which often gets framed negatively—and underscores the question "how is theory informing my practice?"
"I want students to understand literacy is more than reading and writing," says Dr. Chisholm. "It's about understanding how communication unfolds, how language is power and how you have to teach with that in mind. How do people process visual text, for example, not just literary text? Literacy is very multi-modal. Teachers help each other see how this modality folds into our conventional understanding of text, and how that understanding impacts the way we teach reading."
The online format is especially helpful in documenting the shared learning that happens throughout this course, Dr. Chisholm adds. "There is such great dialogue and it's all archived. People respond to the readings and also respond to each other's responses," he notes, "so you have perspectives from 20-year veteran teachers and first year teachers, all providing insights that benefit everyone. You get to see the tension between change and continuity unfold in each student. You may see initial push-back based on the ways they've always done things, but the great majority have eye-opening experiences that are transformative."
"Last year we had a high school history teacher who had never entertained some of the concepts we studied. Through this course, he really became open to rethinking his practice, from his class structure to the way he talked, even how he was positioning his own role. He had to come to terms with how he used to teach … the process of working through his own practices and how they can evolve to better impact the classroom."
"The online course presents a real record of how this process and impact unfolds – you can track the thread and really capture the ways people evolve, how they form internal calls to action and how their learning impacts their classroom procedures."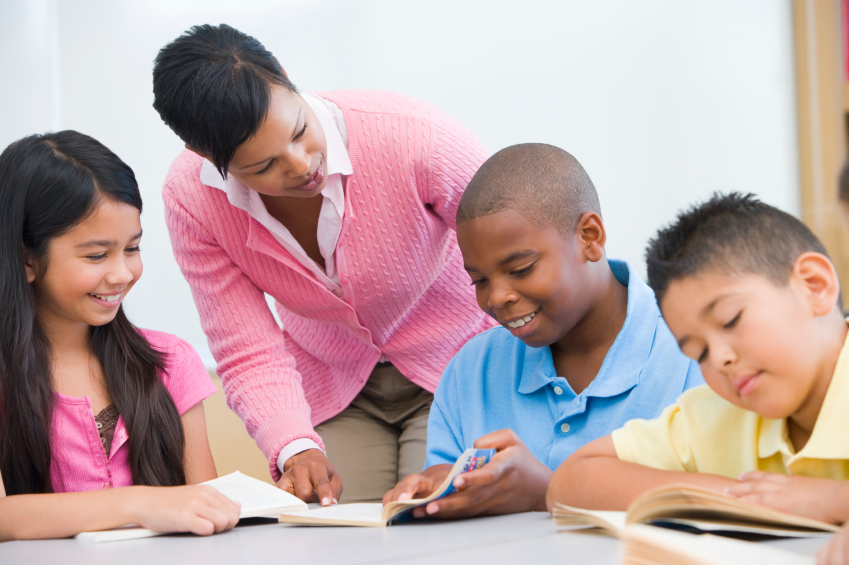 "Working Within the Cracks"
Other features of the course focus on the texts and resources that are required reading for teachers in the program. The primary theory book, for example, is accessible, brief and concisely presents which theories teachers may want to implement to impact their practice.
The culminating project is a literature review of literacy research they may use to inform their own classrooms:  a review of studies about dramatic or spontaneous play, for example, or a focus on classroom discussions about text—how good discussions lead to good learning. Another popular topic is how children best learn vocabulary. Many of these literature reviews lead students to problematize decontextualized and popular claims about "what research says" in order to provide nuanced, critical, and complex perspectives on the topic.
"Teachers also discuss policy and standards in Kentucky," says Dr. Chisholm. "They explore how meeting and exceeding Common Core State Standards reflect what we know about race, class and gender, for example, in education settings." Other questions explored through case studies of practicing teachers include: "Where is the wiggle room between policy mandates and one's autonomy as a teacher? Which theories of learning are reflected in policy documents and enacted in observed classrooms and which theories are absent? How are literacy research findings integrated into curricula (or not)?"
"Students by the end of the course recognize how to 'work within the cracks' … to leverage the opportunity to help children excel and still teach within the 'customized classroom experience' that is in each student's best interest."
As with all courses, students are encouraged to review their experience. The comments they deliver showcase the learning process they experience and the many takeaways they gain. "This course caused me to open my eyes to things I didn't realize," writes one. "I was motivated to reflect on my own teaching and make changes," says another. "The course offered manageable materials and assignments," adds a third, "and accessibility beyond the recordings and assignments. It made me think very critically—in a good way."
Other students focus on the format of online learning. "I normally don't do well in distance courses, but the format made understanding concepts and sharing with peers accessible."
The Value of the Critical Perspective
Over the years, this course has impacted a wide variety of teachers, even in disciplines outside of English/Language Arts. One of the students from last semester was a science teacher who was able to think very deeply about theoretical applications and practical literacy implications in her science classroom. And while this course is relevant to teachers in specialized disciplines, the outcomes apply to teaching very broadly.
For Dr. Chisholm, the reward is in seeing the power of positive change. "Students develop a critical eye," he says, "and continue to be thoughtfully critical even when this course is finished."
"It leads to substantive reflection and changes –– developing a critical perspective and taking it into their own classrooms. Teachers start thinking about ideological perspectives and how worldviews shape practices. It's all about how they recognize that reality, and what they do with it once they understand that."
Interested in UofL's Classroom Reading Endorsement—and more course like Literacy Theory and Practice? Learn more about the online experience and available online courses on the UofL Online Learning website.