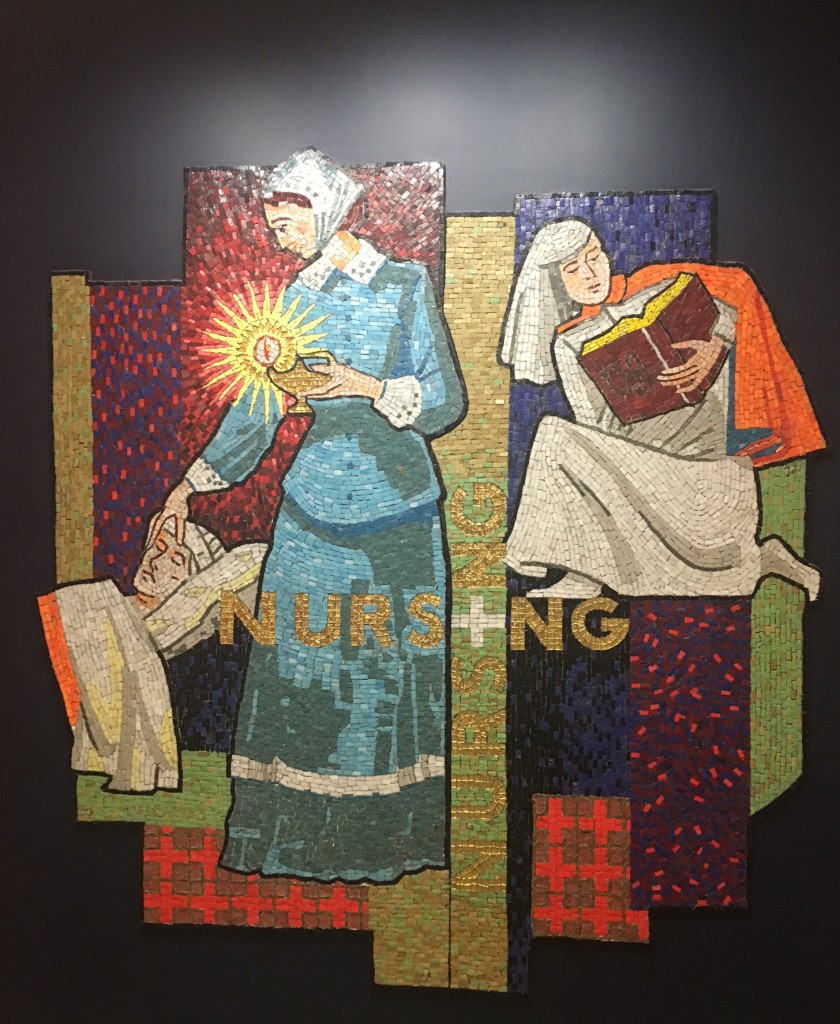 Take Your Nursing Skills to the Next Level with UofL's Redesigned Curriculum
The nursing profession with the healthcare landscape is changing. Are you changing with it?
With the University of Louisville's online RN-to-BSN program, recently ranked among Top 10 most affordable online programs in the nation among public or private not-for-profit schools*, you can prepare for the future of nursing. Our comprehensive curriculum is redesigned to emphasize a suite of key competencies that the industry most demands, now and in the future.
Population Health is shifting the paradigm away from "public health" as nurses have always known it, and making sweeping changes to the healthcare delivery model along the way. UofL understands this trend, and has created a responsive curriculum that develops nursing expertise in key areas like population health, care coordination, case management and community health and intervention. The program has evolved to offer a greater emphasis on the skills employers are looking for as they shift from in-patient nursing to community-based intervention and care models.
Some of the BSN courses have been combined and restructured, while others, such as population health and nursing leadership and health policy, are new to the program. Courses such as symptom management, health promotion and proactive health care shift the focus from the hospital setting to anticipate the need for nurses in community-based settings like health education, outpatient and retail services, school programs and many others.
Best of all, the program is designed to save students nearly $5,000 in tuition annually, for total tuition savings of more than $14,000 per program.
The School of Nursing at UofL has redesigned the RN-to-BSN program offered completely online for registered nurses with an Associate Degree in Nursing (ADN) or a Nursing Diploma, preparing them to reach their professional potential for improved salaries and a broader range of employment opportunities. The program also aligns its goals with the Institute of Medicine's recommendation that 80% of nurses earn a BSN degree by the year 2020.
"The UofL RN-to-BSN program allows working nurses to obtain a baccalaureate degree at their own pace and with the benefit of support from the university's excellent faculty and student services," said Marcia J. Hern, Ed.D., C.N.S., R.N., dean of the UofL School of Nursing. "This ranking offers exceptional value for their education dollar." Hern added.
The UofL program, which was honored with a ranking of ninth in the nation for affordability, value and curriculum, requires completion of 31 core credit hours. Students enrolled in the program also have the opportunity to document their experience and prove their competencies, and build a Nursing Portfolio which can earn them 30 additional credit hours, tuition-free. Saving nursing students tuition dollars is a major focus of the program's redesign and the portfolio project gets students closer to their graduation faster.
Working students may complete the program in as few as 5-semesters, on a part-time schedule.
"The affordability and convenience of the online education platform combined with the strong support of award-winning faculty and access to all university support services makes the online RN-to-BSN program ideal for nurses seeking a baccalaureate degree" Hern said.
Get the Skills You Need—with the convenience of UofL's "Top 10 ranked" BSN degree online. Learn more about available online programs on the UofL Online Learning website.
*Ranking provided by AffordableCollegesOnline.org