Outstanding faculty, student services, and high levels of student engagement are just a few of the reasons US News & World Report ranked UofL's online Master of Science in Criminal Justice (MSCJ) ninth in the nation in its listing of the 2016 Best Online Graduate Criminal Justice Programs. More than 50 regionally accredited online criminal justice programs were evaluated for the 2016 report. The University of Louisville program improved its ranking from 13th in the nation in 2015 to 9th in 2016.
The US News & World Report rankings are based on a survey of academics at peer institutions and each school's score reflects its average rating on a scale from 1 (marginal) to 5 (outstanding). Programs are ranked based upon faculty credentials and training, student services and technology, student engagement, and admissions selectivity. The MSCJ online program received its highest scores in faculty credentials and training, student services and technology, and student engagement.
The online master's in criminal justice is designed for law enforcement, investigation, security and corrections professionals who are interested in pursuing positions of leadership within the justice system. The program has developed educational partnerships, that provide additional financial support to qualifying students, with the National Sheriffs' Association, Kentucky State Police, Kentucky Association of Chiefs of Police, Metro Louisville first responders and the Southern Police Institute.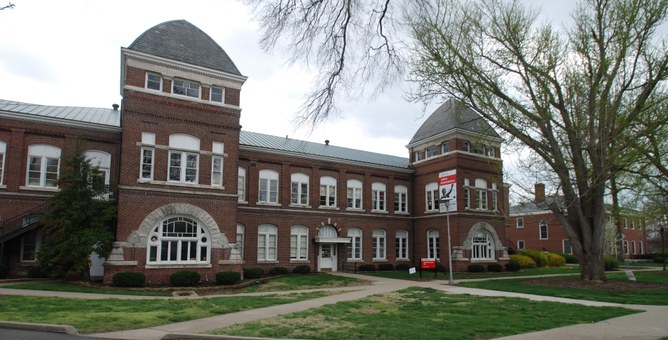 The degree curriculum addresses the criminal justice system, theories of crime and delinquency, legal issues in criminal justice, advanced statistics and research methods as well as a number of specialized electives such as capital punishment, justice policy, and justice in the media. UofL's MSCJ program can be completed in two years.
The value that faculty brings to the classroom goes beyond their expertise in the field, reputation in the industry and extensive networking opportunities they facilitate for their students. "The faculty at the University of Louisville are so completely dedicated to the success of their students," said MSCJ Online graduate Virginia Braden. "They are remarkable in their personal attention to the students and though I had all online classes, I was able to develop and maintain relationships with them that have served me so well throughout the years – all without ever stepping foot in a brick and mortar classroom."
Through faculty involvement in community service and professional organizations, the Criminal Justice Department at UofL has developed a strong network of organizations and entities including Metro Louisville Government, Family & Children First, American Correctional Association, National Consortium for White Collar Crime Research, and the American Bar Association, among many others.
To learn more about the online criminal justice graduate program, visit the MSCJ website.