University of Louisville wins the 2015 SANsational Award for outstanding efforts in developing high-quality solutions to state authorization challenges.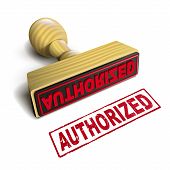 The University of Louisville (UofL) is the proud recipient of the WCET SANsational Award for excellent work in addressing out-of-state students' location. UofL is one of the four winners across three state authorization regulatory categories: Student Location; Institutional Authorization – notifications and disclosures; and Licensure Programs – notifications and disclosures.
The State Authorization Network (SAN) within WICHE Cooperative for Educational Technologies (WCET) has evaluated all SAN member institutions on their work and recognized a select few for creating and presenting innovative and effective solutions addressing the issues and challenges of the state authorization regulations in higher education. Their applied concepts, approaches and processes will establish the foundation and industry-wide best practices in meeting the needs of regulators, institutions and students.
The Delphi Center for Teaching and Learning worked in partnership with the Office of Academic Programs and Accountability, UofL SACS liaison, and associate deans to design a thorough process to identify UofL students' state of residence, from initial inquiry to their start each academic term.
The detailed data reports and frequent communication with the stakeholders helped UofL monitor the volume of educational activity outside the state of Kentucky and take immediate necessary action to address compliance issues. "As the University of Louisville and the Delphi Center strive for excellence, we are constantly looking for ways to implement new strategies to enhance processes so that we become the industry model in addressing state authorization," said Gale Rhodes, Associate Provost and Executive Director of the Delphi Center for Teaching and Learning, who leads the state authorization compliance efforts.
"The recipients of the SANsational Awards demonstrate creativity and commitment to compliance," said Sharyl Thompson, CEO, Higher Education Regulatory (HER) Consulting, and chair, SANsational Awards committee. "They are great examples of how institutions are managing their state authorization work."
About WCET
The WICHE Cooperative for Educational Technologies (WCET) is the leader in the practice, policy, and advocacy of technology-enhanced higher education. WCET's State Authorization Network (SAN) assists each member institution, system, or consortium through access to experts and networking among others seeking to comply with state regulations.
Future UofL students who live outside of the state of Kentucky can look up the state authorization for the program of their choice on the Online Learning website at http://louisville.edu/online/About-Us/state-authorization-regulations. For more information, contact Kristen Brown, kristen.brown@louisville.edu, 502.852.8565.
To view all online programs at UofL visit http://louisville.edu/online/programs.