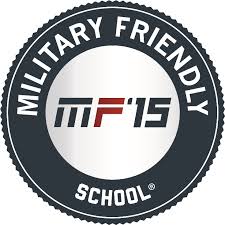 For the sixth consecutive year, the University of Louisville (UofL) has been recognized by G.I. Jobs as a Military Friendly School. G.I. Jobs, operated by Victory Media Inc., is an extensive web resource and monthly magazine that helps veterans make the transition from military service to the civilian workforce.
The list identifies the top 20 percent of U.S. colleges, universities and trade schools for their success in providing quality services, creating smooth processes and making education affordable for active duty and veterans who want to start, advance or complete their college education.
Victory Media, which was founded by a U.S. Navy veteran in 2001, says UofL helps veterans and their families find financial aid, works with them to make sure they receive full transfer credit and assists them when they have to withdraw from classes (or resume classes) due to deployment. Veterans attending UofL are eligible for free job counseling and discounted child care, as well.
Among other programs called out by G.I. Jobs in the announcement was the Bachelor of Science in Organizational Leadership and Learning, one of several programs at UofL available online.
"To be honored by G.I. Jobs as one of the military friendly schools, year after year, is a great testament to the collectively devoted efforts to ensure that our students who have served our country get the best education for the career they want at an affordable cost." said Laura Dorman, marketing manager for online learning, at UofL. "Our online community of learners is much enhanced as a result of the experience, talent and skills that military students bring to the classroom and share with our civilian students. Their leadership and motivation continuously raise the bar for all learners."
Military students consistently cite the availability of online education at UofL as a factor in their school choice, because they can attend online classes and online programs from any location in the world. Whether pursuing a career in criminal justice, nursing, organizational leadership, HR or engineering, they appreciate the innovative learning methods, schedule flexibility, career-relevant curriculum and the extensive expertise of the faculty leading the learning journey.
To learn more about the military benefits offered at UofL, visit our dedicated page http://louisville.edu/online/military. To view all available online programs at UofL, visit http://louisville.edu/online.